Industrial and Manufacturing
We provide custom engineered label solutions that combine aesthetics and durability to meet the demands in the industrial, durable goods, OEM and manufacturing markets. Labels reinforce visibility, create brand identity, provide safety and warning instructions, part numbering and identification. Our production team works with each client to develop the ideal label construction for long term durability and readability while maintaining an aesthetic appearance.

Products exposed to rigorous and environmental conditions i.e. extreme temperatures, humidity, sunlight, moisture, chemical, surface contact and tamper conditions require special materials, inks and processes to meet these challenges. Commerce Label is committed to assist you in developing a label solution that meets the challenges required for your label application.
UL, CSA, and Other Compliance Labels
Commerce Label, Inc. is a manufacturer of Underwriters Laboratories (UL) and Canadian Standards Association (CSA) approved labels. Our UL and CSA label constructions are designed to meet a large, yet specific range of application needs.
Safety/Warning Labels

Chemical Labels

Equipment Product Labels

Tool Labels and Tags

Hazardous Environment labels
Serialized or Variable Data

Dome Labels

Tamper Evident "Void" Labels

Barcode Labels

UL/CSA labels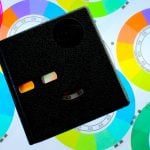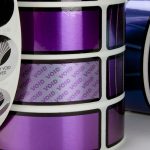 Tamper Evident "Void" Labels